Grin and Ironbelly
@i1skn
Ivan Sorokin
Grin contributor
Creator of Grin Mobile wallet Ironbelly
Co-organizer of Grin Berlin meetup
Grin
In-progress implementation of the Mimblewimble protocol written in Rust
No: ICO, CEO, DevCo, premines, pre...
Funded by donations, open source, community driven
Launched days ago, market cap ~ $M
Key features
Elliptic Curve Cryptography
Confidential transactions
Fungibility
Scalability
but there are some challenges to overcome
No scripts
But scriptless scripts are possible!
Interactive transactions
Grin aims to be a minimal implementation of the Mimblewimble protocol, so an ecosystem is assumed to be built by the community
November 2018
Couple of months till the launch
No mobile wallet
Official CLI Grin wallet written in Rust
Ironbelly
Named after a species of dragon - Ukranian Ironbelly. One of them guarded some of the oldest and deepest vaults in Gringotts.
Grincon0, Berlin, 9 Nov 2018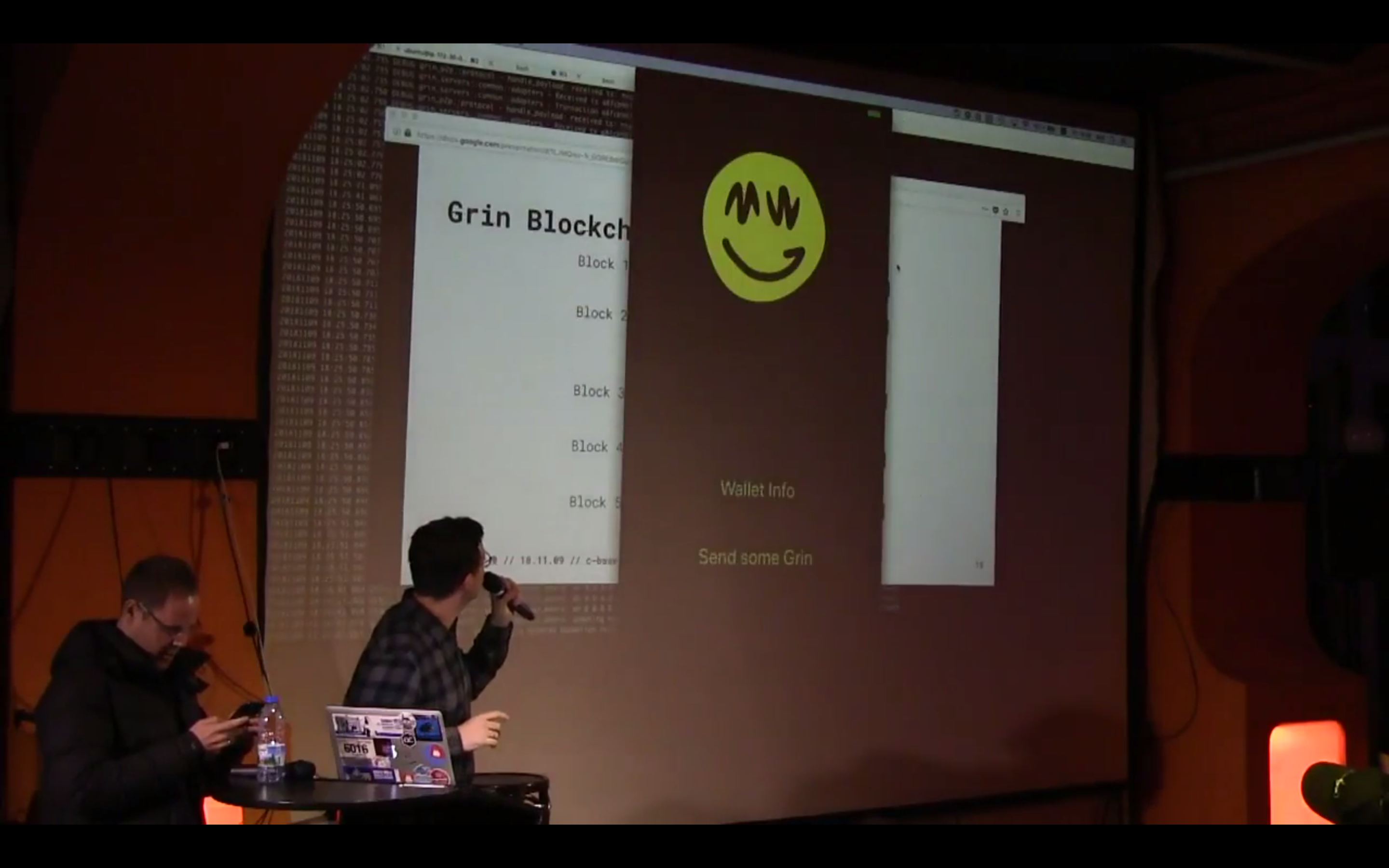 Rust + React Native
Both are cross platform (iOS & Android)
I have experience with React Native
Fast UI/UX experimenting
Short overview
Open source
Uses official `grin-wallet` source code
iOS version is available in TestFlight
Android version will be released soon
Withdrawal using File / HTTPS methods
Depositing using File only method
Challenges
Some exchanges run outdated node/wallet software
Some exchanges support only HTTPS withdrawal
Files manipulation on iOS is hard :(
Interactive transaction is hard to understand for majority of the users
I'm no designer, so the app looks hm... :)
Project contributors list is very short